FlashMob! had the distinct privilege of opening for Minnesota legend, Soul Asylum, this summer at Lakeville's massive Pan-o-Prog Summer Festival.The show was a hit, and the reviews were all very positive (some excessively so).
One of the best parts about being in FlashMob! is getting the chance to share the stage with great Minnesota bands, like GB Leighton, Martin Zellar, Good for Gary, Mick Sterling, Uncle Chunk, and on and on.
The event was held outside near Babe's Music Bar in Lakeville, a regular stomping ground for the us. (Check the schedule to see when Babe's is up next.) We hit it for about 75 minutes, then cleared out for Soul Asylum. Great crowd, great sound. All around fantastic show.
And a special thanks goes out to Soul Asylum for including us in the killer show (and for being pretty damn cool when we got to briefly chat).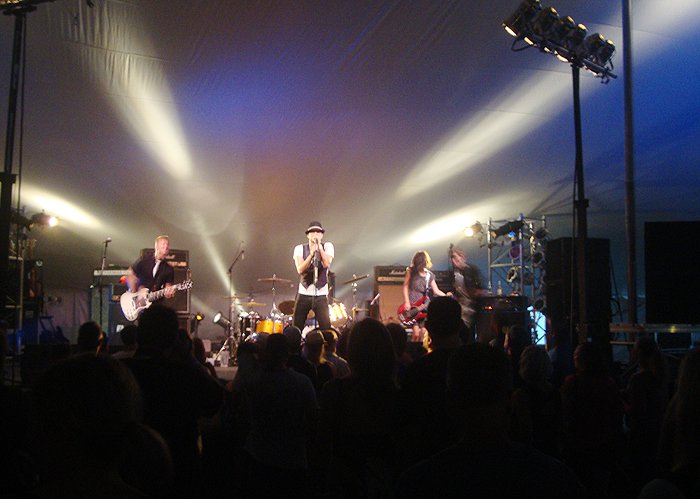 FlashMob! chillin' with the members of Soul Asylum