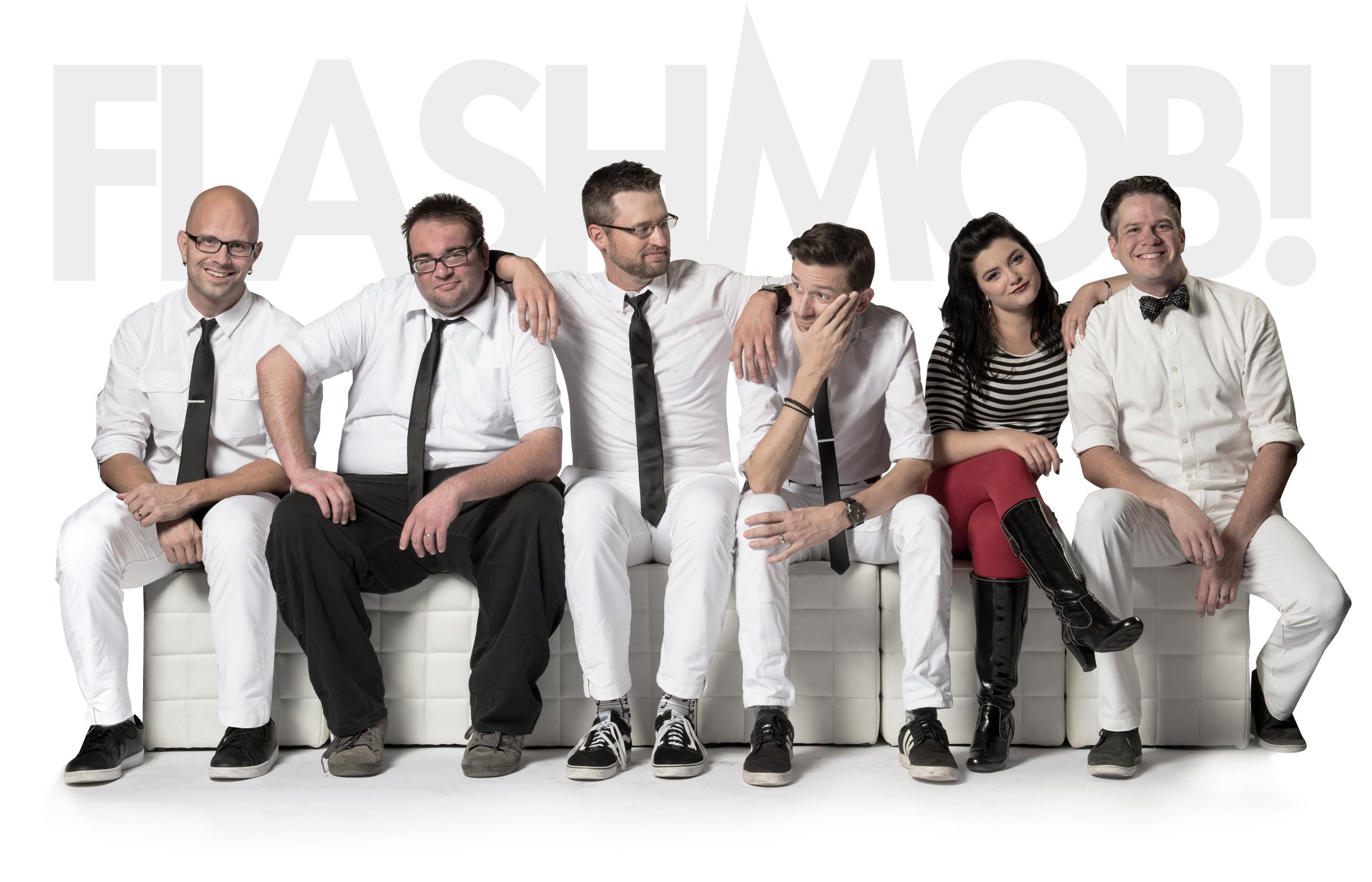 "The FlashMob! Social Distance Series"
(Translation: we're bored as hell and don't want you to forget about us.)
About Us
Well, hi there. Nice to see ya. We're FlashMob!, a pop+dance+rock cover band from Minneapolis, MN. You should hire us for your event, because, well, we're awesome.
Testimonials
"FlashMob kept our event attendees engaged and on the dance floor until the very end. The band was easy and flexible to work with, and aligned with the goal of our event perfectly. Having them back next year is already proving to be a major selling point for attendees!"
-Jessica M., Event Organizer
Upcoming Shows
If it's a venue in the midwest, we've probably played it. Clubs, bars, weddings, festivals, corporate events, casinos and more. We've covered Minnesota, Wisconsin, Iowa, Nebraska, North Dakota, Michigan, Florida… hell, even Canada. We've done shows for the Twins, the Vikings, and the NCHC Frozen Faceoff. Check the calendar for upcoming dates near you.